If you're panicking a little about some last minute presents you need to buy. I am here to help! (Hopefully.) I've written a blog post over on BBC Food about last minute homemade Christmas presents. I don't think you can really go wrong with homemade chocolates or biscuits and if you want a really easy idea, just bake a batch of brownies, cut them into little squares and put in a gift bag (Sainsburys have started selling lovely gift bags and boxes in their baking section). This year I've made a load of this tomato and chilli jam (with cans of chopped tomatoes) and a Christmassy version of this granola.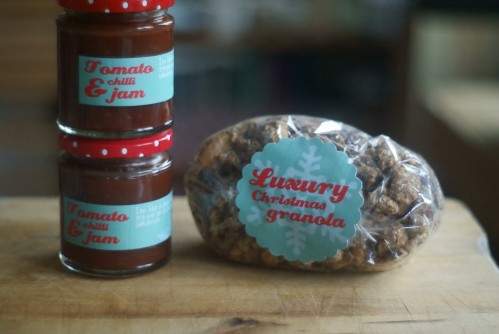 I've also written something on Christmas brunch ideas.
Merry Christmas! I hope you get to make (and eat) lots of good food. xxx
YOU MIGHT ALSO LIKE...