Say hello to your new favourite side dish, accompaniment or thing-to-go-with-protein. This is super healthy thanks to the kale and lentils, but still tasty and comforting thanks to the cream.
Have you tried tinned lentils? So easy!I pretty much always buy lentils tinned now and if you do, it makes this recipe very quick.  We had it with sausages and some roasted carrots (I just sliced the carrots and roasted them with the sausages for about 30 minutes). But as I said above, you can have this with anything really. Crispy roasted chicken thighs? Roast chicken? Steak? Salmon? Oooh even a fried egg.
Oh, and this is what happens when you try to take a picture with a toddler in the room. He was licking these sausages while saying 'hot! hot!'.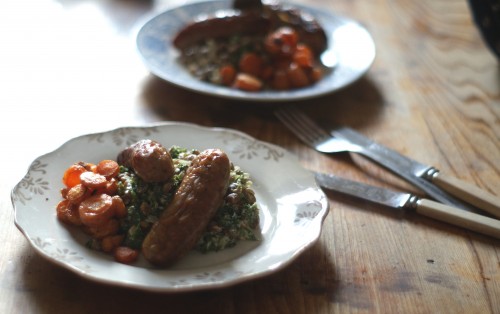 More »