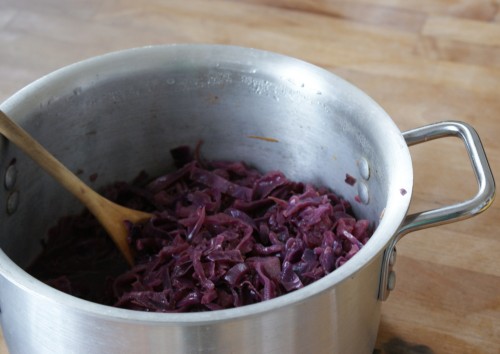 Another inspiration from The Big Bang, I'd never really had it before I had it there, so now I always associate it with sausage and mash and that is really where it comes into its own, kind of like a warm chutney, but better…
Other strong flavours pair well, such as a Sunday roast or salmon and mackerel. either way, its delicious, cheap as chips and you can make a big and save leftovers, which as you've probably realised is always a good thing in my book.
Recipes vary, most braise it in red wine and typical Chritmassy flavourings, but I've had great success with apples and cider. What follows is my current favourite, but as usual its all about using what you have so feel free to experiment. This does benefit from being made the day before and allowing flavours to develop
Ingredients
50g butter
2 onions, sliced
1kg red cabbage, quartered and finely sliced
4 apples, peeled, cored and cubed
1 orange, zest and juice
100g brown sugar
3tbsp cider vinegar
300ml cider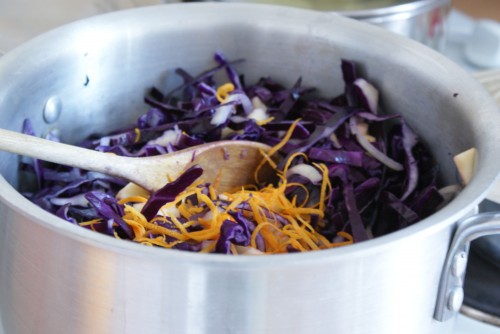 Cook the onions slowly in the butter for about 10mins.
Tip in the red cabbage and stir well.
Add the rest of the ingredients, stir well, cover and simmer for 1 hour.
Season well before serving.
Tags: red cabbage
YOU MIGHT ALSO LIKE...