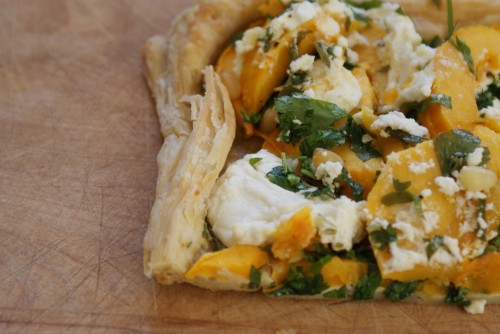 The sweet flesh of pumpkin goes perfectly with the sharp savouryness of goats' cheese. This is another recipe from Ottolenghi
. This time a super easy pumpkin (or butternut squash) puff pastry tart with goats cheese, pine nuts and garlic. Perfect straight out of the oven with a simple salad and equally good at room temperature the next day. For an impressive starter, cut the pastry into squares to make indiviudual tartlets.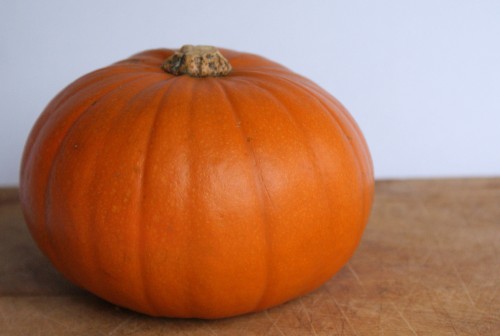 ingredients
serves 4
1 small pumpkin (about 1kg), peeled, deseeded and cut into quarters
250g puff pastry
100ml soured cream
100g goats' cheese
2 tbsp pine nuts
1 egg, lightly beaten
1 chilli, finely chopped
1tbsp olive oil
1 garlic clove, finely chopped
small handful chopped parsley
Drizzle the pumpkin wedges in a little oil and season well. Bake in the oven at 200C for 30-45 minutes until soft.
Once cool enough to handle, slice the pumpkin into thin slices.
Roll the pastry out to about 2mm thick and spread the soured cream on top.
Lay the pumpkin slices onto the pastry and crumble over the goats' cheese. Sprinkle the pine nuts on top.
Brush the edges of the pastry with the beaten egg and bake for 20-25 minutes until golden on top.
Meanwhile, mix the oil, garlic, chilli and parsley in a bowl.
Once the tart's cooked, brush the parsley dressing on top.
Tags: goats cheese, pastry, pumpkin
YOU MIGHT ALSO LIKE...