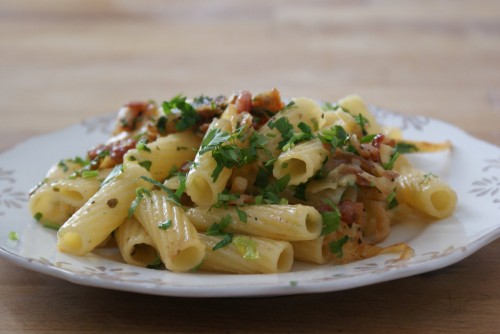 I've been thinking of using parsnip with pasta for a while, but just hadn't come up with the right way of doing it, then I came across this Jamie Oliver recipe and I earmarked it for the weekend.
I personally think he's got the proportions a bit wrong, too much bacon and not enough parsnip, plus I think it was a little too oily, but that might just be my generous hand with the butter.
Either way, I definitely think I'm onto a winner and I love this way of cooking parsnips in long thin strips, I actually think it could work quite well in some sort of carbonara or with creme fraiche and pine nuts.
Definitely something to add to the (growing) parsnip repertoire.
For the recipe, click here.
YOU MIGHT ALSO LIKE...