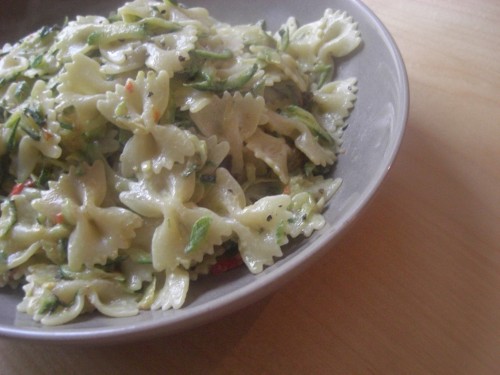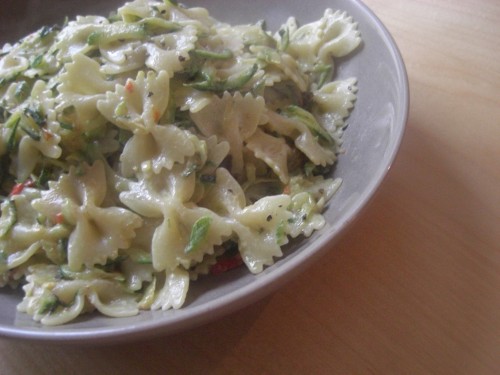 My friend Kat introduced me to this way of cooking courgettes, apparently they do it in Carluccio's… Anyway, its completely won me over, I love this way of doing it, its so simple and no more soggy, slimy courgettes. Try adding a spoonful or two of creme fraiche at the end.
Although I had this with pasta, it could also work really well in some kind of hot salad with feta.
Ingredients
Serves 2
2-3 courgettes, grated coarsley
200g pasta
2 cloves garlic
1 red chilli, finely chopped
25g butter
½ lemon
Good quality extra virgin olive oil
parmesan to serve
handful basil
Cook the pasta in plenty of boiling water. Meanwhile, cook the grated courgettes in the butter with the garlic and chilli until softened and beginning to brown in places. Add the drained pasta to the pan along with a glug of olive oil. Stir well so that the pasta is coated evenly, season well and add a squeeze of lemon juice to taste. Serve with some grated parmesan and a few shredded basil leaves.
Tags: courgette
YOU MIGHT ALSO LIKE...