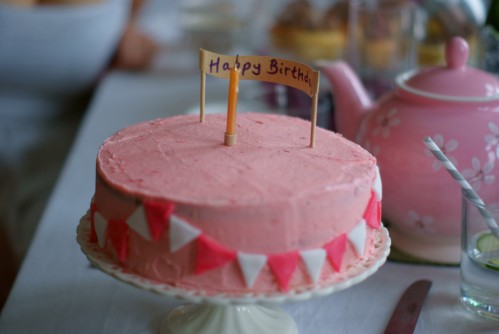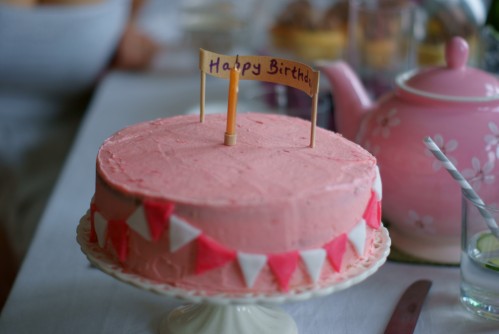 Unbelievably, I've been doing the Breakfast Club for a year now and things have changed a lot since that first brunch last year. Starting off, it was always a bit tricky to fill all the spaces and most of my friends have been persuaded to fill a few seats at least once. Now, thanks to some lovely reviews and a little mention in the Metro, I've got a fairly healthy waiting list.

To celebrate, I had a private and very exclusive Breakfast Club for all the people who've helped me out, spread the word to their friends and even paid for me to cook for them when they normally get it for free. A special thank you goes to Kat, Nicky, Rose and Jen for being being endlessly enthusiastic, helping me plan menus and doing mountains of washing up.
I served a menu of some Breakfast Club favourites – Strawberries with elderflower and pistachio yoghurt, sweetcorn fritters and a huge birthday cake. Add in a few glasses of fizz and you've got yourself a party. I'd spent the day before catering for a party and I think everyone thought I was a bit mad doing this the next day, but I love it! I still love feeding people (and the positive feedback), making sure the table looks nice  and the opportunity to try out new recipes. Once all the washing up's done (finally), I'm nearly always planning the next event. Speaking of which…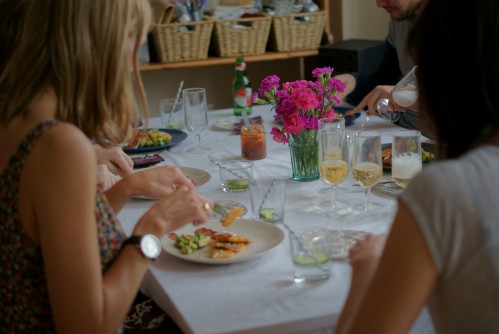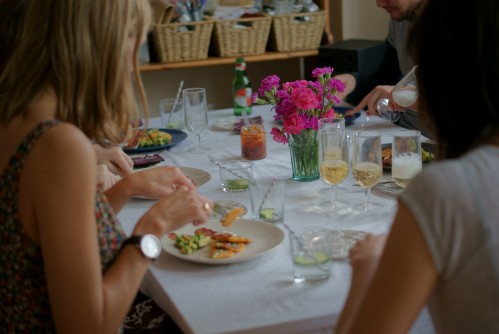 Supper Club at The Bread Room
The Bread Room recently opened in Brixton Village selling delicious artisanal bread and excellent coffee. We've teamed up with them to host a supper club on Thursday 21st July. It's 3 courses, plus coffee and a few little extras for £25. Email me to book a place.
YOU MIGHT ALSO LIKE...