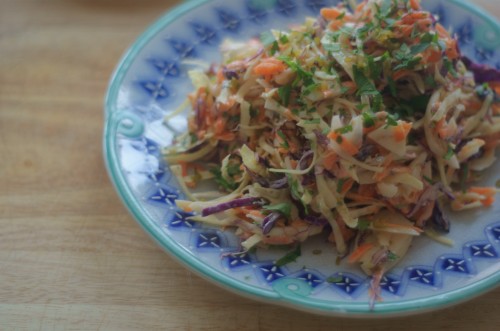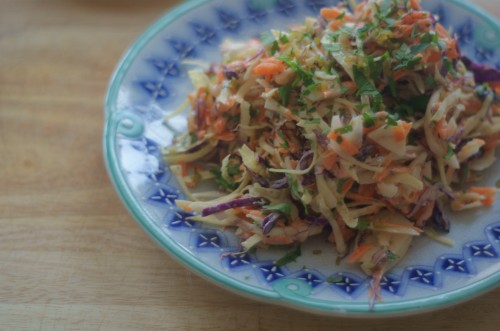 This is a fantastic winter salad recipe, especially good for using up veg box ingredients. I love it with pittas and hummus for a quick and healthy lunch/dinner (always a good thing), but I've also eaten it with ribs and jacket potatoes and loaded onto cheese on toast.
The idea is to finely slice/grate lots of winter vegetables, I use my food processor for this, but a knife and grater will do this job, it will just take a bit longer. Use any combination of red cabbage, white cabbage, savoy cabbage, carrots, swedes and turnips, just beware that it will make a lot of slaw.
I like to store the shredded veggies in a large sandwich bag and dress it as and when. I prefer to use my favourite salad dressing rather than mayonnaise, the mustardy dressing goes really well with the sweetness of the vegetables, but I sometimes add a spoonful of yoghurt or mayonnaise for extra creaminess. You can also spruce it up with a handful of toasted seeds or take it in an Asian direction with chopped toasted peanuts, lime juice, fish sauce and coriander.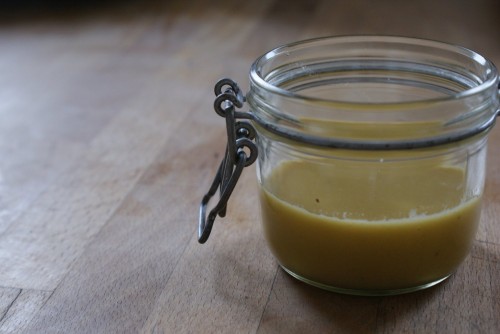 Tags: cabbage, carrots, dressings, swede
YOU MIGHT ALSO LIKE...