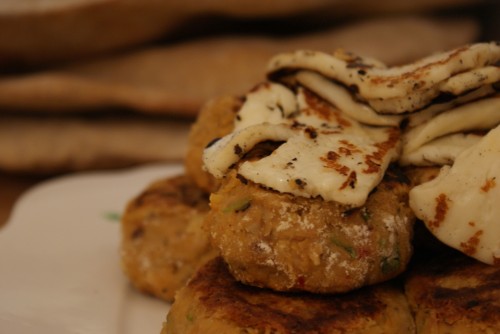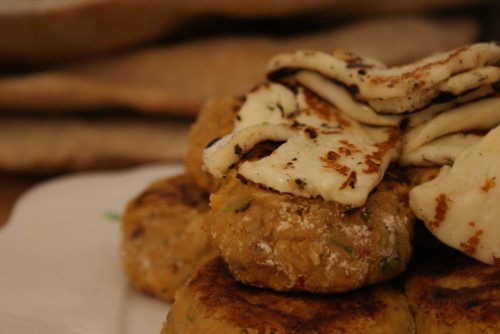 These little cakes are a delicious alternative to falafel, serve with pitta, yoghurt, salad and the tomato salsa below. These are also really easy to make, literally mashing chickpeas and frying them. Some obligatory fried onions obviously work a treat here too. This makes enough for 4 people, but I bet these also freeze really well , so worth making a big batch.
I always buy my chickpeas either from an indian grocery shop or in the 'ethnic' section of the supermarket, they are so much nicer than the supermarket.
1 onion, chopped
1tsp cumin seeds
small piece ginger, grated
2 cloves garlic, chopped
1 chilli, finely chopped
2tsp ground coriander
1tsp garam masala
½tsp ground cumin
3 cans chickpeas, drained
1 small bunch chopped coriander
50g flour
Tomato Salsa
5 ripe tomatoes, chopped
½ red onion, finely chopped
½ lime, juiced
To make the salsa, mix the ingredients together, season well and set aside for the flavours to mingle.
Fry the onions in a little oil for a few mins, then add the cumin seeds, garlic and ginger and fry for a few mins more. Add the chickpeas, chilli and the rest of the spices. Stir well and season. Blend half the mixture until smooth, add the rest of the chickpeas and coriander. Take 1 tbsp of mixture and shape into a ball, flatten and dust with flour, repeat with the rest of the mixture and chill for 30mins.
Tags: chickpeas
YOU MIGHT ALSO LIKE...