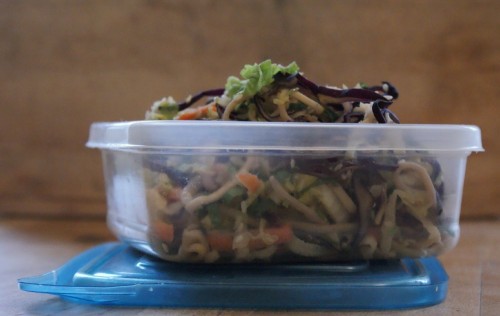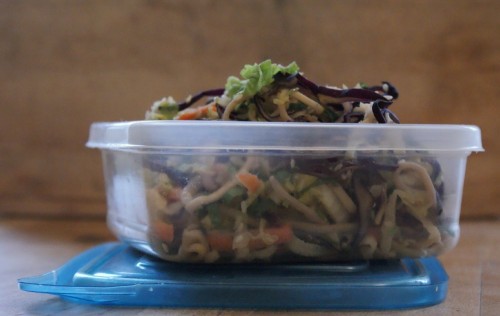 My weekends are for cooking and while I tend to rely heavily on leftovers for lunch, I like to make some kind of salad to stash in the fridge during the week for snacking or for lunch when we've been over zealous and eaten every last scrap of dinner.
Something robust that will survive a few days in the fridge is in order – couscous, or rice usually. I've also recently re-discovered the joys of this simple brown rice salad dressed in thick and syrupy ginger soy dressing with lots of cashews, if you're not a fan of brown rice, this will turn you. So, this weekend I tried another gem from Nigella, Sesame Noodle Salad – noodles dressed in salty and sweet satay sauce with plenty of crunchy veg. This is very much open to interpretation, use whatever you have – red cabbage, carrot, cucumber, radish, spinach, mushrooms. I like to add a handful of chopped peanuts to the mix for extra crunch and some extra garlic and chilli. Just make sure you keep the ratio of sauce to noodles, you need enough sauce to coat everything well.
YOU MIGHT ALSO LIKE...