A few of my friends read this blog (hello!) and whenever I see them, I get a telling off for not posting often enough, or recently, posting too many cake recipes. So, sorry everyone, I'm back and I've got a few recipes up my sleeve to share with you.
But first, I wanted to share a collection of my favourite summer recipes. It may not always be sunny outside, but vegetables don't get any better than they are right now and these are my favourite ways to make the most of them.
Sweetcorn pancakes
These are a Breakfast club classic; make them and you'll see why. They're particularly good with bacon, avocado and soured cream.
Caponata
A Sicilian vegetable stew, a bit like ratatouille but with a sourness from capers, olives and vinegar. It's best eaten at room temperature with slices of toasted bread.
Roasted Tomato and Spinach bulghar salad (top picture)
Roasted cherry tomatoes, slow-cooked red onions and lots of fresh herbs. Make loads and eat leftovers for lunch.
Courgette, chickpea and spinach soup
This is a surprisingly light summer soup; lemon juice and loads of herbs make it zingy and fresh.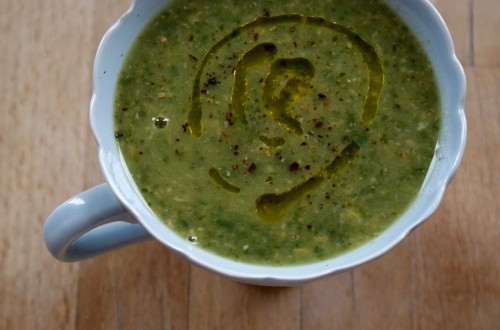 Spaghetti with tomato and almond pesto
I'm planning on making lots of this with the tomatoes taking over our garden.
Courgette strata
It may sound a bit strange, but this is all kinds of delicious. Eat it for brunch with sausages or for lunch with salad. This is also one of those delightful dishes, that benefits from being made in advance and I have to say, I prefer it when it's lukewarm.
Elderflower and cucumber gin fizz
Required summer sipping.
Recipes to try
And here are a few recipes on my 'to try' list
YOU MIGHT ALSO LIKE...