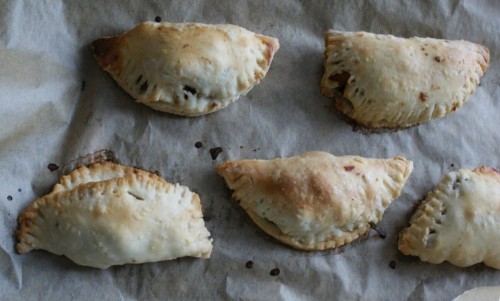 I had a few odds and ends of vegetables in the fridge, a carrot here, the end of a cabbage there and a handful of new potatoes. I've been making a lot of soup recently so I decided to give this recipe from 101cookbooks a go. Sweet little vegetable patties with a little spice and coconut milk. You'll have to excuse the pastry as I didn't go all out and make the traditional patty pastry flavoured with turmeric giving it an orange hue. But even without this, these are dangerously moreish. what started the afternoon as a pile of patties, quickly disappeared as everytime I ventured near the kitchen, I took another bite. Hot pepper sauce is obligatory here. Don't worry, the pastry dilutes the fire and you're left with a tang that is perfect with the spiced filling. It also goes without saying that you can use whatever combination of vegetables you have on hand.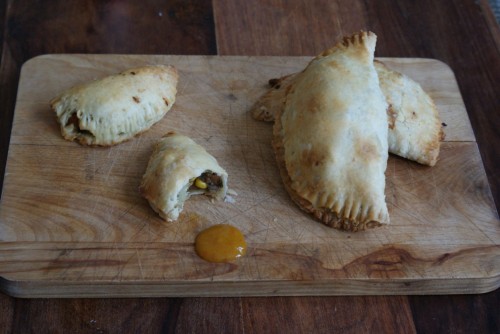 Tags: cabbage, carrots, coconut, pastry
YOU MIGHT ALSO LIKE...