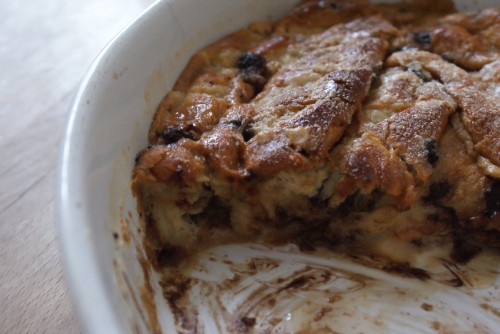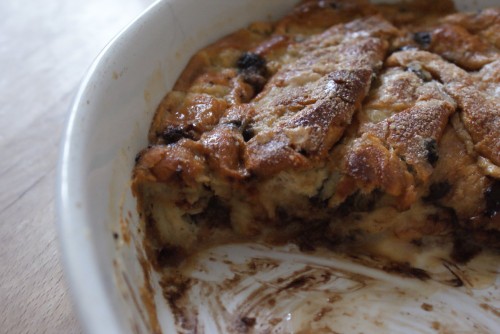 There's this Nigella recipe for Orange Scented Brioche Pudding and it is AMAZING. Brioche, spread with marmalade, squished into a dish, topped with custard and baked until golden. This is the bread and butter pudding.
So, when I spotted these little chocolate brioche rolls in the supermarket, I thought I'd make a chocolate version. Yes, it was as good as it looks and so easy. Sweet, buttery brioche, dark chocolate and eggy custard. This is much better at warm or even at room temperature rather than hot out of the oven. Leftovers can be eaten out of the dish for a naughty breakfast.
Ingredients
Serves 4
1 pack chocolate brioche rolls (approx 300g)
or bricoche with 100g chopped chocolate
2 eggs
50g sugar
125ml double cream
125ml milk
3tbsp brown sugar
Slice the brioche and squish into a large, greased casserole dish.
Meanwhile, whisk the eggs, cream, milk and sugar.
Pour the custard over the brioche and leave to sit for 15minutes.
Sprinkle the brown sugar over the top and bake at 170C for about 30mins until the pudding is just set.
YOU MIGHT ALSO LIKE...